Sterling Studio Original Designs
The Sterling Studio Original Designs, are why the Sterling Studio really stands apart.
Some pieces may remain "One of a kind."  They might become part of a Series where the same construction method is used but since these are all made by hand or with a different stone, they will all look different.  Some pieces are cast in small Run batches and then finished differently by hand in-house.  Other pieces may be part of a constantly growing Collection, are usually cast and therefore are the most uniform looking pieces offered here.  Some designs may become "Collages" of already existing pieces of ready made jewelry items. 
~ALL designs made by the Sterling Studio always and solely belong to the Sterling Studio~
Below are just a few samples of these Sterling Studio Original pieces. See our "Shop" for more.
Sterling Studio Lapis Bead Pea Pod Cuff Bracelet – One of a Kind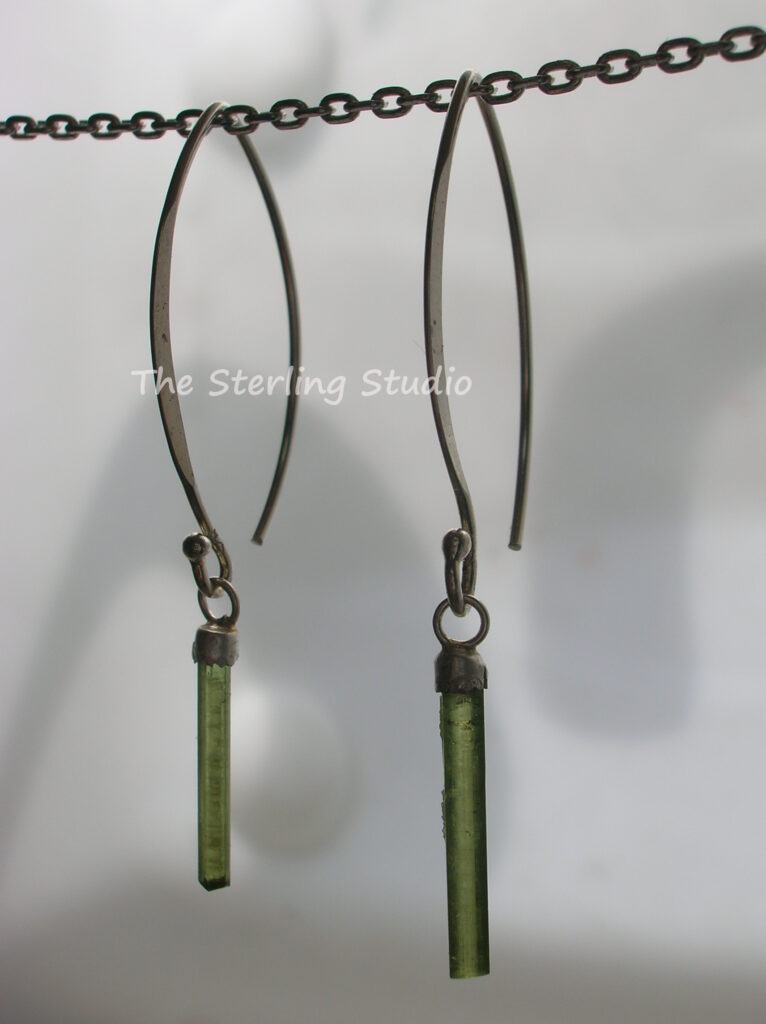 Sterling Studio pair of Green Tourmaline Earrings – One of a Kind
Sterling Studio Sterling Sapphire and Pearl Hinged Snake Necklace – One of a Kind
Sterling Studio EleGator One of a Kind
Sterling Studio Chakra Pendants –
Part of a Run a Series and a Collection
Sterling Studio Carnelian Ring – One of a Kind, one of a Series
~ The Sterling Studio reserves the right to override any misprints or errors found on this site ~