What makes the Sterling Studio stand apart?
For many years the Sterling Studio specialized in designing original hand made Sterling Silver jewelry.

Some pieces are one of a kind, others may be collages, part of a small run, part of a series or part of a collection.

The Sterling Studio made Original Designs in Sterling, Gold and mixed metal while using Fair Trade, Recycled and Conflict Free materials as much and as often as possible.

The Sterling Studio also carries a large inventory of hand selected retail designs and stones called "Side Lines" all of which are items obtained from other creative sources and not made by The Sterling Studio.

The Sterling Studio was never designed to manufacture large quantities.
~ Intention and quality matter ~

!! ALWAYS CHECK THE PHONE ANSWERING MACHINE MESSAGE FOR  OCCASIONAL SCHEDULE CHANGES ~  937 228 2278!!
NEVER go by what \ GOOGLE or YELP say about the Sterling Studio's hours, location or services ~
The Sterling Studio has no brick and mortar presence at this time. Online sales are on "Hold" for the time being.  New things are in the works! Thanks for the patience….

Check in here to see when online sales and possibly repair services will resume.
SEE ABOVE (top of page) FOR ANY ANNOUNCED SCHEDULE CHANGES and BE SURE to check the phone answering service for any updates and unplanned schedule changes.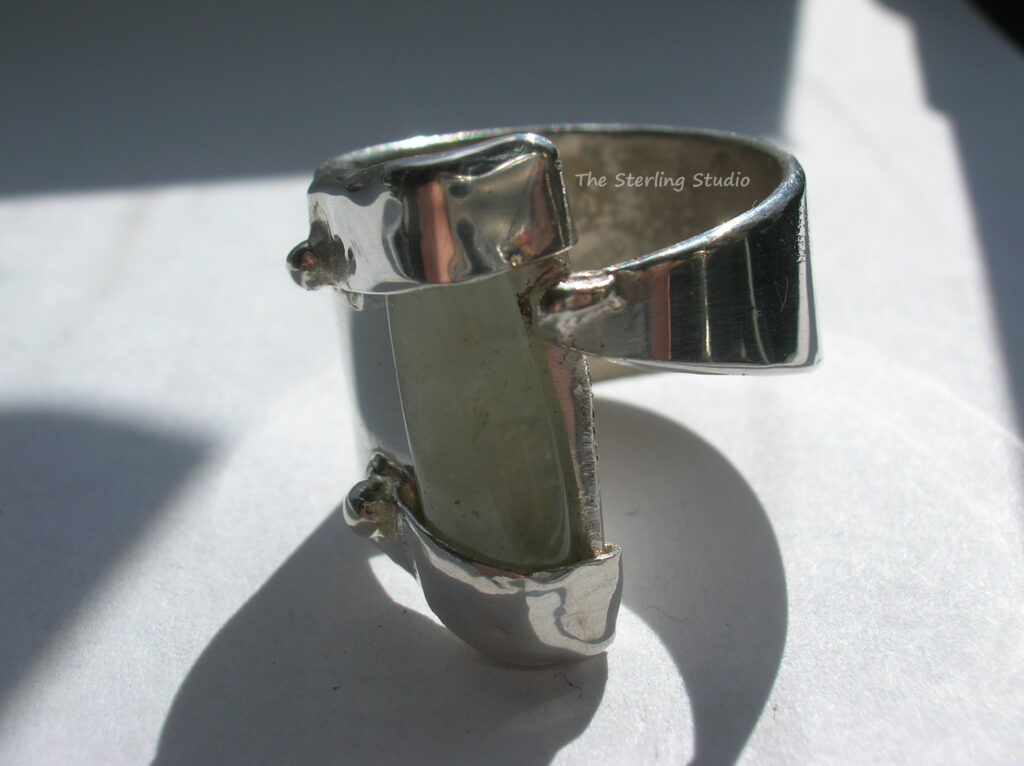 Sterling Studio Original Aqua Marine Ring
Call – 937 228 2278

EMAIL – sterlingstudio@dayton.net.  Emails are usually addressed  weekly.
MAIL TO  – P.O. Box 1536 – Dayton, Ohio 45401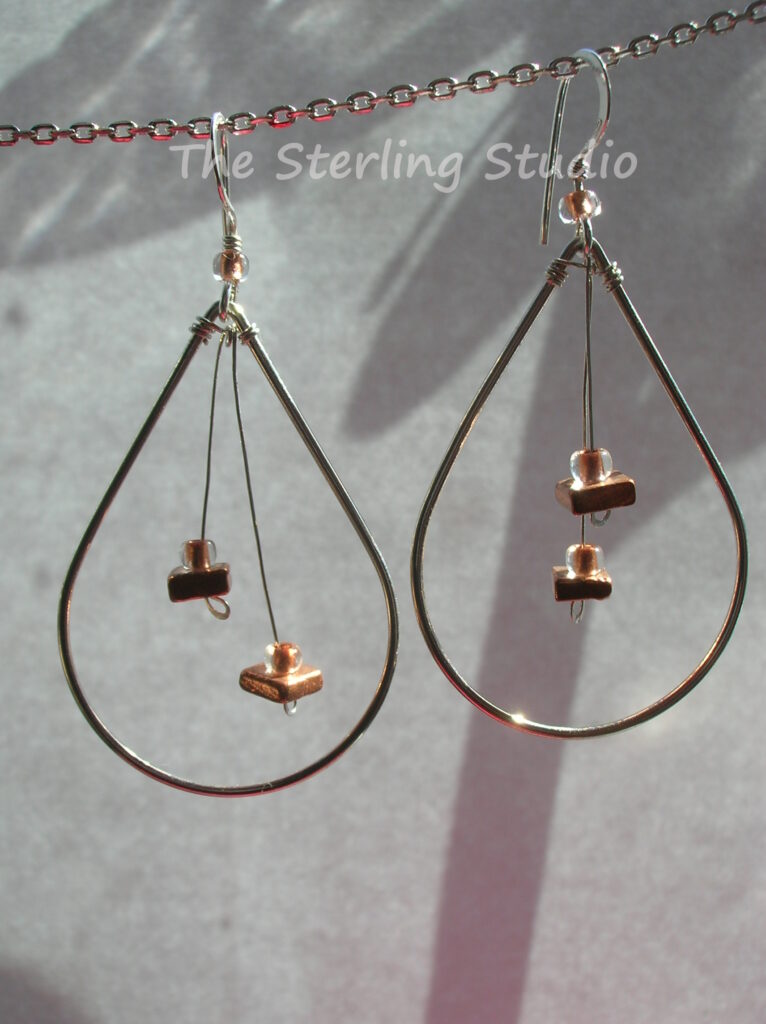 Pear Sterling Copper Plated Pyrite and Glass Earrings
No items have been "touched up" in any of these photos on this site but the background may have been cleaned up at times.
~ The Sterling Studio reserves the right to override any misprints or errors found on this site ~
The Sterling Studio est 1992