Sterling Studio Sidelines
Sidelines are hand selected jewelry items and stones created by other artists or manufacturers or Mother Earth herself
This a great option if you need a gift soon or are not ready to commission a piece yet.
  The Sterling Studio began in June of 1992 as a retail store and continues to carry a sizable inventory of Sterling Jewelry and Stones purchased from other artists or manufacturers.  Not all are pictured on this site.  Items shown below are just a sampling of the "Sideline" inventory.  See "Shop" page for current Sideline items. Once our sideline inventory is depleted, it will not be replenished.  ALL SIDELINE ITEMS ARE FINAL SALE – NO RETURNS – NO REFUNDS (except for proven manufacture defects – see Return/Refund Policy Page for specifics).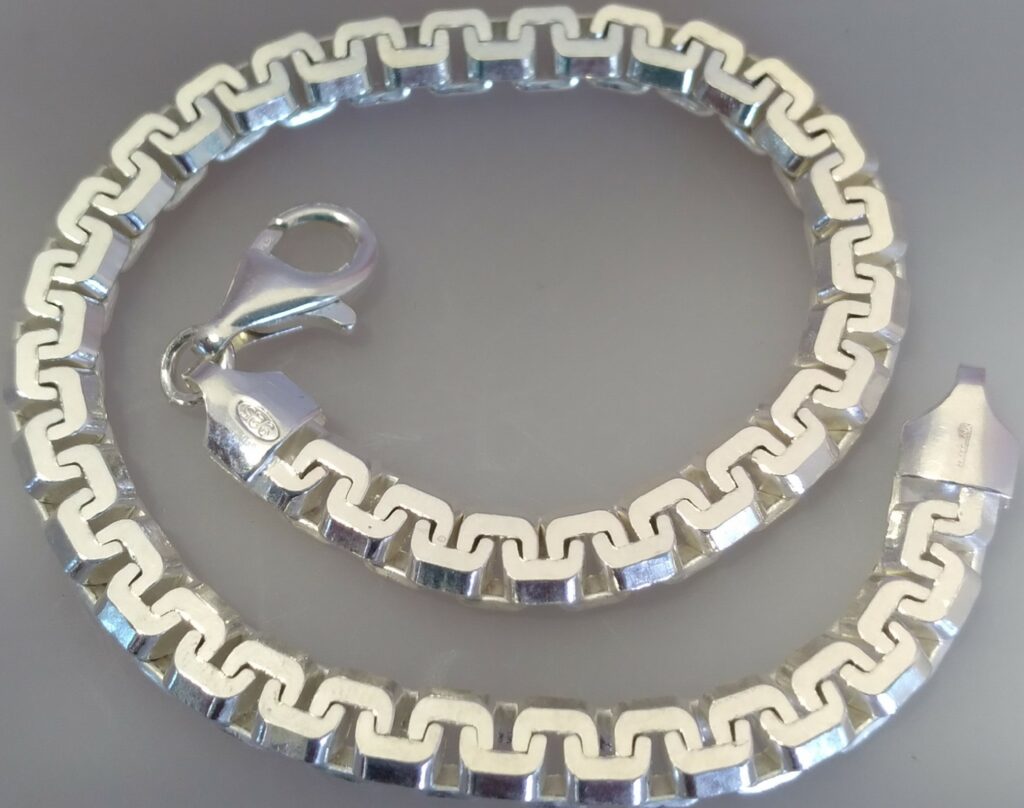 Sterling Fancy Square 8″ Link Bracelet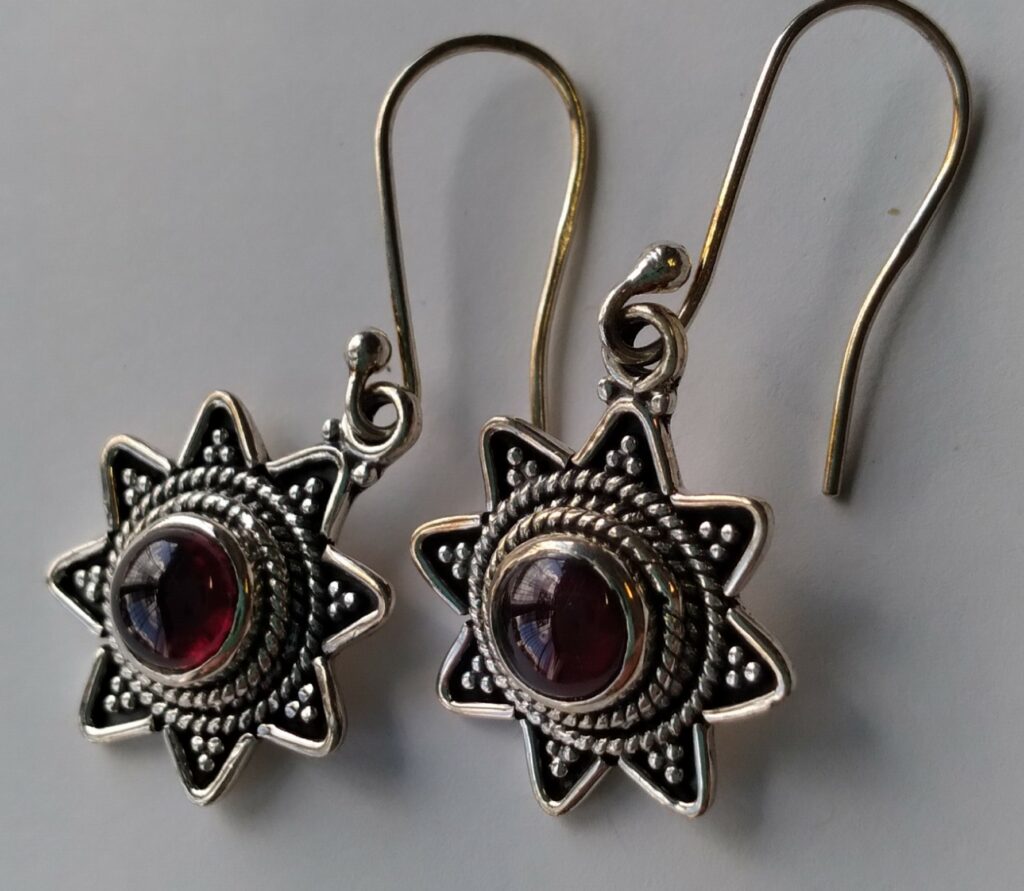 Hessenite and Sterling Necklace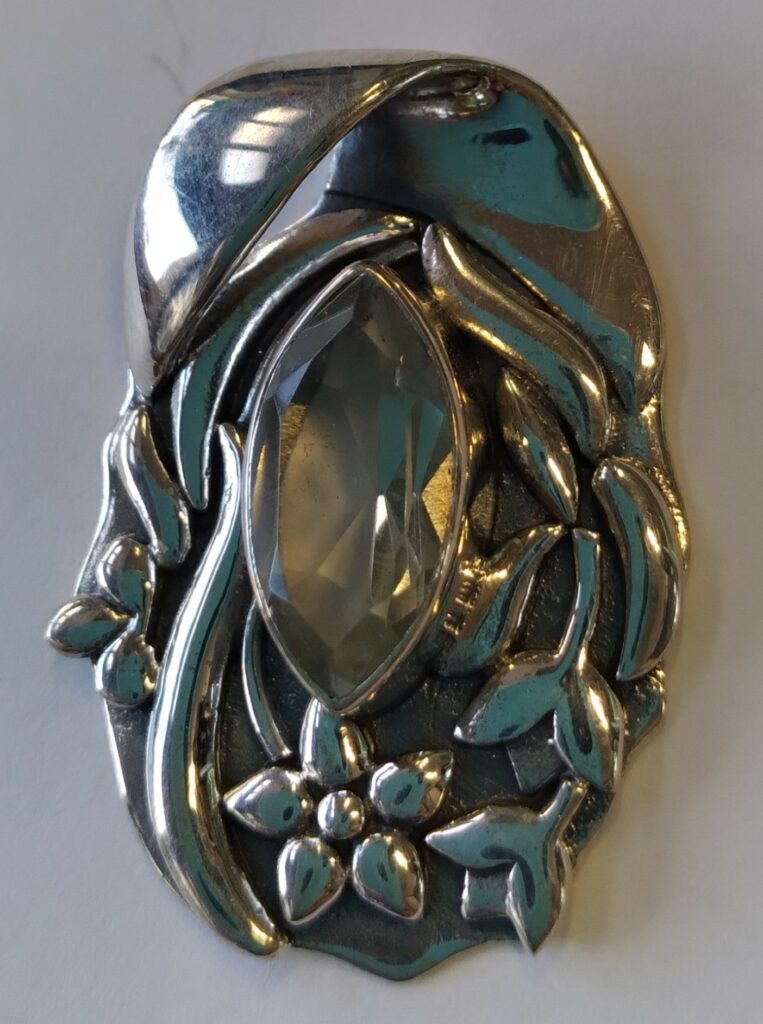 Grey Banded Agate Crescent Moon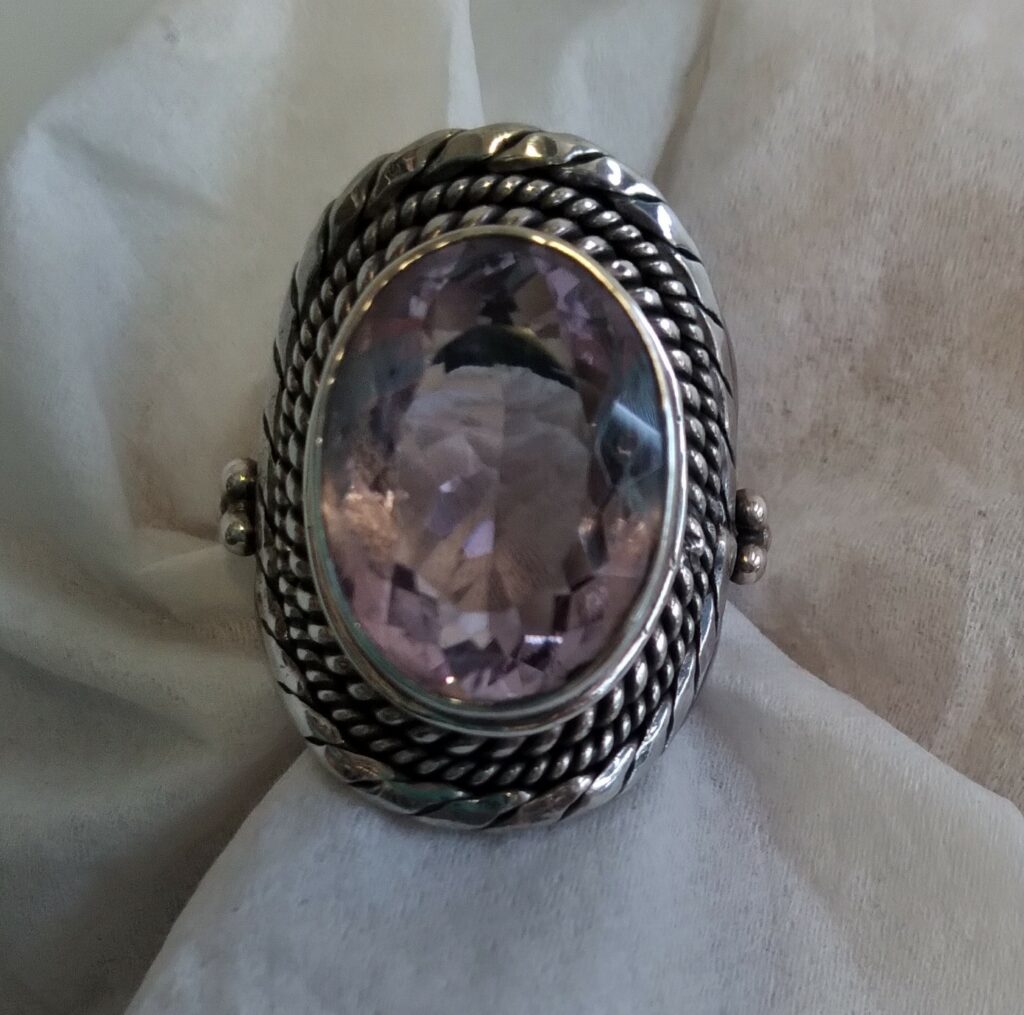 Sterling Studio Sideline Chain Selection
Sterling Studio Sideline chain selection has been carefully whittled down after over 30 years in the industry of selling, repairing and watching which chains hold up best and under which circumstances. We have found these chains to be the best looking, most reliable precious metal chain styles on the market. The chains we provide are quality Sterling. We check all clasps before shipping to be sure they function well.
Sterling is the softest precious metal alloy you can buy – so it is easy to break. There are 3 common ways to harm your Sterling Chain:
#1) Stressing the clasp area
#2) Catching, bending or crushing the actual link area
#3) Kinking 
There are two styles of chain that we sell that can kink but are still great choices and offer a more 'Solid' appearance:
#1) Square Link
#2) Square R Link
All are beautiful, reliable and reasonably durable for a precious metal chain. The rest of our chain selection does not kink – which eliminates that potential damage but has a more 'open' appearance.
The prices listed on our chains are ESTIMATES and will vary with each order. Chain availability and pricing changes all the time. We do our best to estimate the prices here but they are subject to change with market prices. We have the standard lengths available in varying weights.
We do not recommend or sell super fine chains.  If you don't want to have to think about picking the best chain, just tell us:
#1) Which pendant you are selecting and
#2) What length chain you want
and we will pair your pendant selection with our best chain.
~ The Sterling Studio reserves the right to override any misprints or errors found on this site ~